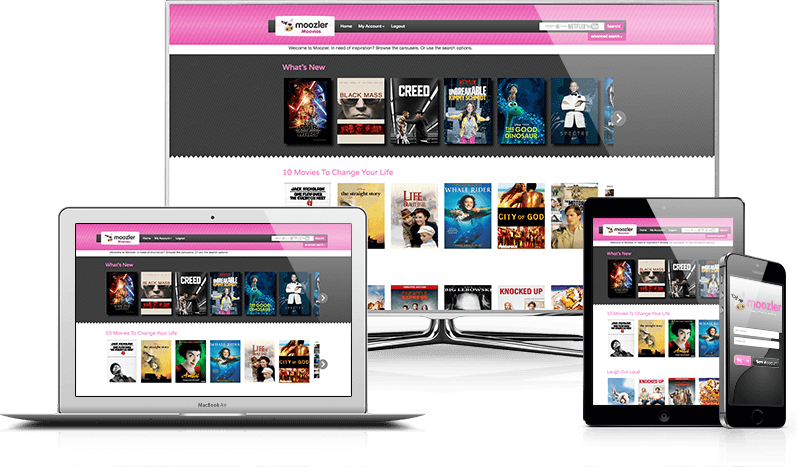 Video On Demand Apps
Everything Worth Watching in One Place
Your customers entertainment needs are ever-evolving, and they now expect to be able to consume video content anytime, anywhere and on any device. Vennetics provides a suite of Smartphone, Tablet, PC and Smart TV Apps that enable viewers to search and discover across all their favourite online movie and TV services, all from one App. The list of content partners include Netflix, Hulu Plus, Amazon Prime, BBC, HBO GO, Google Play, iTunes, YouTube and many more.
Our Apps can be provided as a stand alone offering or can be integrated with an existing TV service.
Advanced Search
Our advanced search allows users to search across all video services at once. They can be as vague… or as specific as they wish when searching for their favourite movies and TV shows, allowing users to search in a way that's relevant and useful:
Show me Robert de Niro movies before 1995
Show me Tim Burton movies with Johnny Depp
Show me Michael Caine movies for less than $2.00
Show me Star Trek movies with William Shatner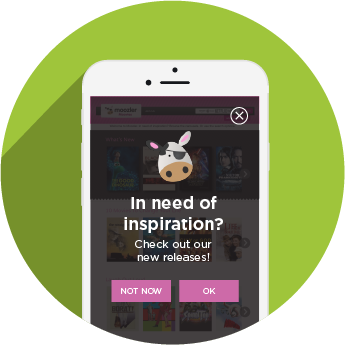 In-App Messaging
In App Messaging is an extension of our Push Notification Server product. In-app messages are notifications displayed while the user is active within the app itself. They are designed to engage, inform and prolong your customer's time on your app.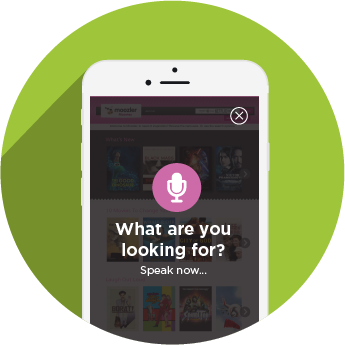 Voice Activated Search
You can use your voice to do things like search for a Movie, TV Show, Actor or Director.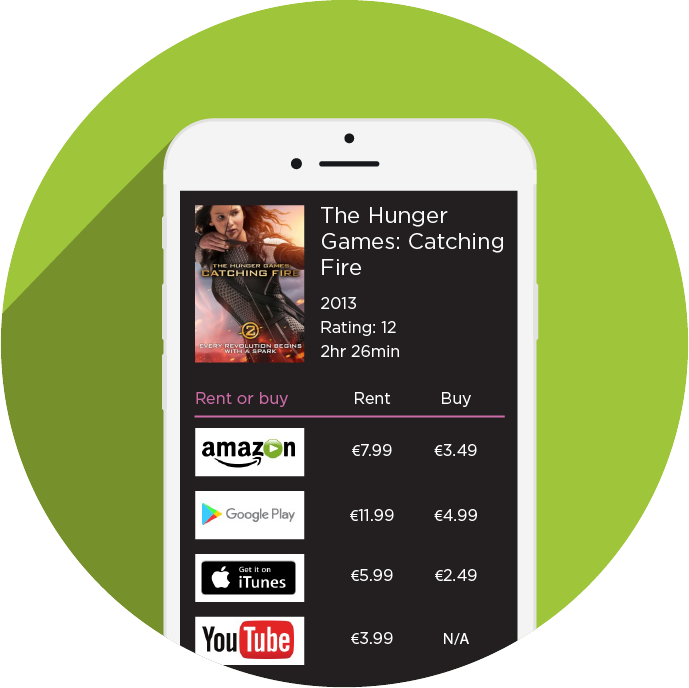 Price Comparison
Think of our App as a smart price comparison engine providing a similar service to Expedia, only for Video on Demand. We ensure your customers always get to view their movie at the best price.
1. MONETISE OTT VIDEO
Enable operators earn a revenue share from OTT video traffic
2. ENHANCE YOUR CUSTOMERS VIEWING EXPERIENCE
Our apps come with a host of great features designed to enhance your customer's viewing experience.
More info
Moozler White Label App on Google Play